Discussion Starter
•
#1
•
It was finally the start of our 2021 season this last weekend Saturday january 9! We had waiting for this since a long time and even conditions were not perfects it was a real soul therapy to ride again!
Other that the Pandemic issue, mother nature have not spoiled us up to date. Rain and very low snow level pretty much everywhere and temperature way too warm for the date. My area have begin to open some trails but it is still limited with low snow so we choose to go a bit norther than usual to begin our season by starting from St-Michel des Saints to ride the Taureau Reservoir and norther.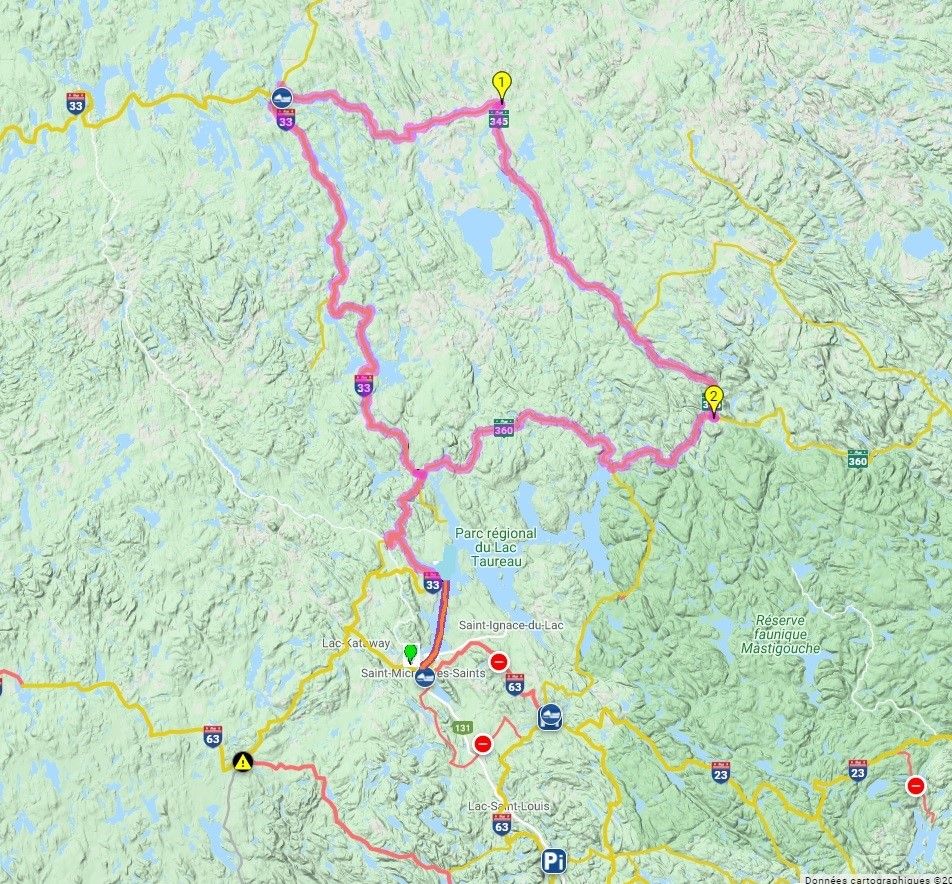 In place of a pics report, I will go with a video report this time with 2 detailed video to report the conditions we encounter during our ride.
here the first video that describe the ride from St-Michel to Repos Outfitter.
To comply with the government restrictions associated with the covid-19 the services suppliers have to adjust the way they usually serve us. At the repos the fuel is available as usual but food is only available to takeout (the dining room is closed) but the toilets are accessibles. We can rent rooms or chalet but we have to get the food and eat in our rooms.
Next we took the #345/#360 trails to coming back south with a short stop at the Taureau Dam
here the 2nd video
So this is it for our season opener. We really hope for more cold and snow to improve condition and enlarge the playground...
We hope for the best to come
Alain