I have a 96 RXL with a bad chain case. on the hunt for a new one, I have all new bearings that are called out for the 96. my chain case number is 5630512-02 my bearings are open journal for that case. I'm looking at buying one off eBay 5630512 T3 REV 7 from a 97 Indy 500. the only differences that I can spot is a oil splash "guard" right under the tension screw and SEALED bearings in the case. is I wanted to know if the depth and diameters are the same between the cases with the only difference being the inner race of the bearing for the different size of the 500s drive shaft and jack shaft. can I press the open journal bearings and shaft seal into the 97?
The link below is an exact match to my current case. but pricy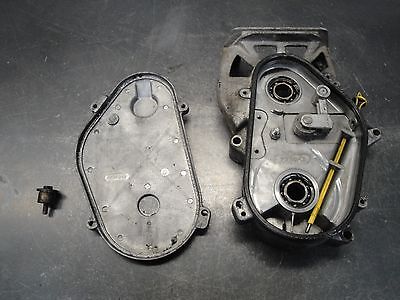 YOU ARE LOOKING AT:CHAINCASE. Open Communication, We answer all inquires!
the link below is the case in question
1997 Polaris Indy 500 Chaincase Gearcase Chain Sprockets Cover Assy | eBay
the bearings i have are P/N:
3514304
the bearings called out for the 500:
3514308
Any help on this would be much appreciated