Discussion Starter
·
#1
·
I figured I'd post how things are going with my little project. 04 Pro XR 440 getting a 800 big bore Ultra.
Heres the steering. I was determined to keep the same riding position as it had stock, which would be the over-the-motor variety. Thats not even close to an easy task because theres that wonderful third cylinder in the way of its stock location. I screwd around and screwed around but nothing was really working. I didn't like the idea of putting a Ujoing in the shaft to make the bend around the engine. I then tried going under the engine but that posed other problems. Frickin nothing was working, and I had spent way too much time and was getting slightly irritated with the whole deal. What I eventually ended up doing was putting the engine at 10.5" OC spacing (originally 11.5" for the 1080 belt) and drop the front of the plate down 1/4" or so (mostly to get clearance for my K&N's at the jackshaft). Then had to remove the stock upper bracket on the steering loop and make my own that stuck out about an inch further and up a little. Also removed the stock mount on the bulkhead and made another one further inward. To compliment my new mounts I also made a new steering post, which was joyfully fun. I'm really happy with the results. I want this sled to be fairly modified, but not to look it. The steering has a fairly stock appearance so I'm happy....besides the countless hours I spent figuring out what in the hell would actually work.
Entire album here:
http://smg.photobucket.com/albums/v60/squi.../04%20pro%20xr/
A few........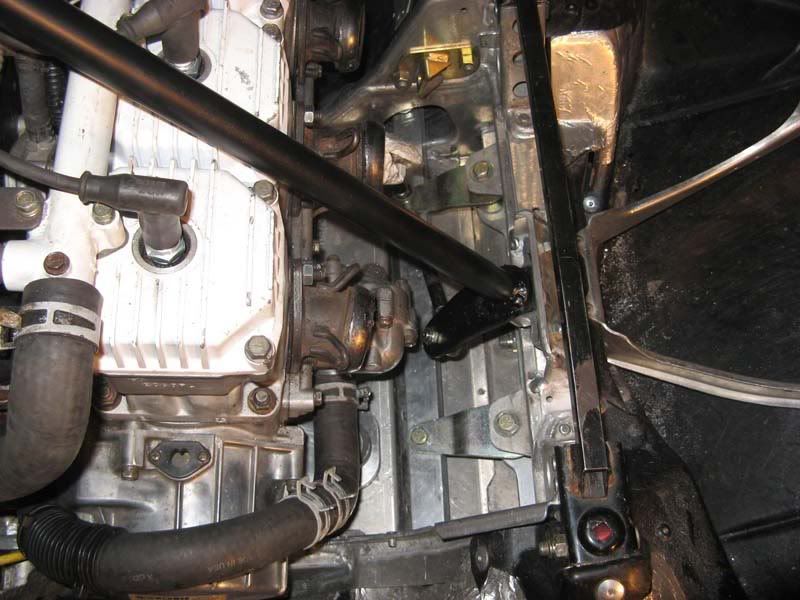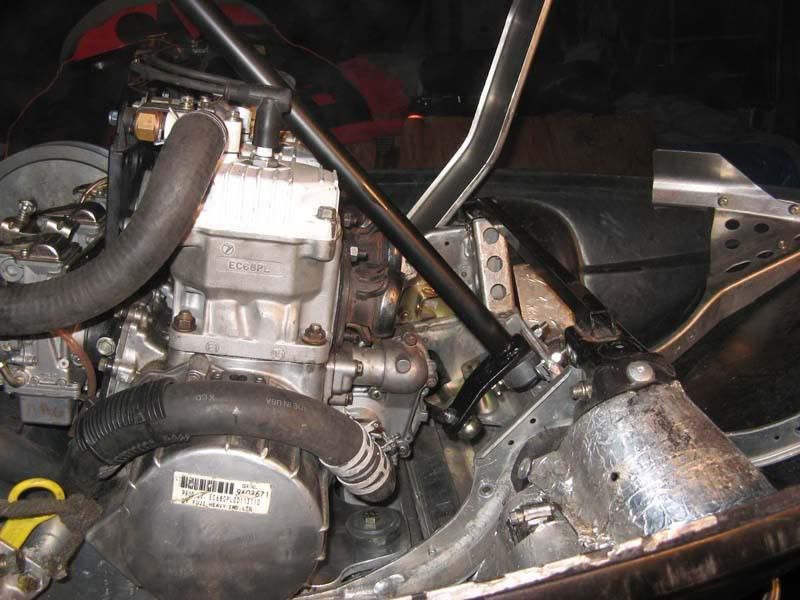 Full lock left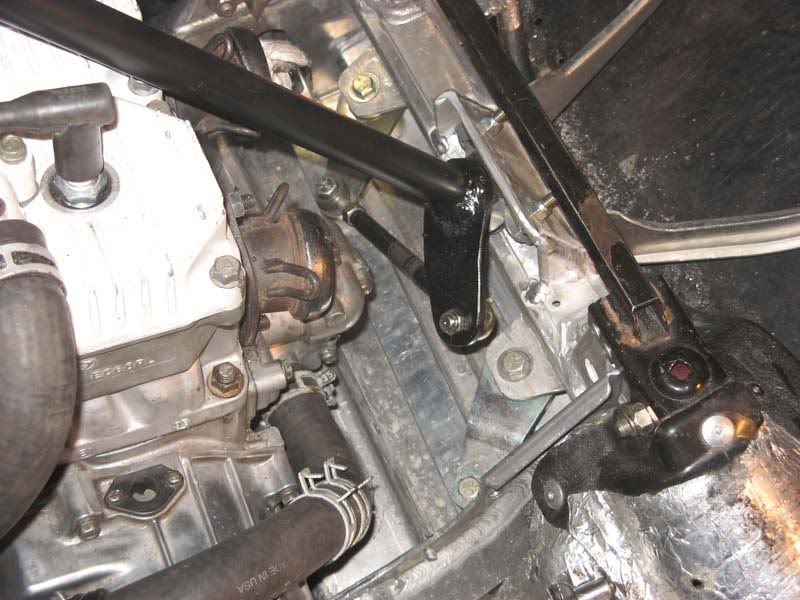 Full lock right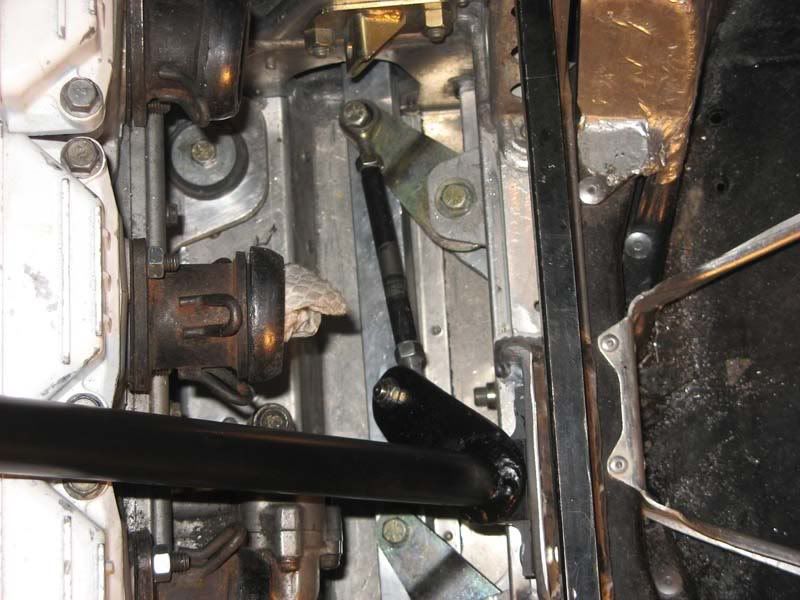 A bit of a tight fit
Upper mount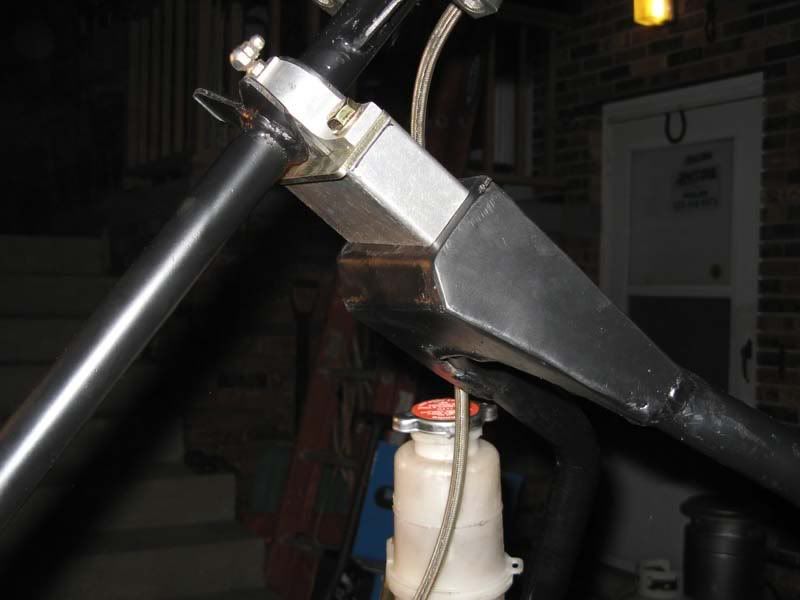 Lower mount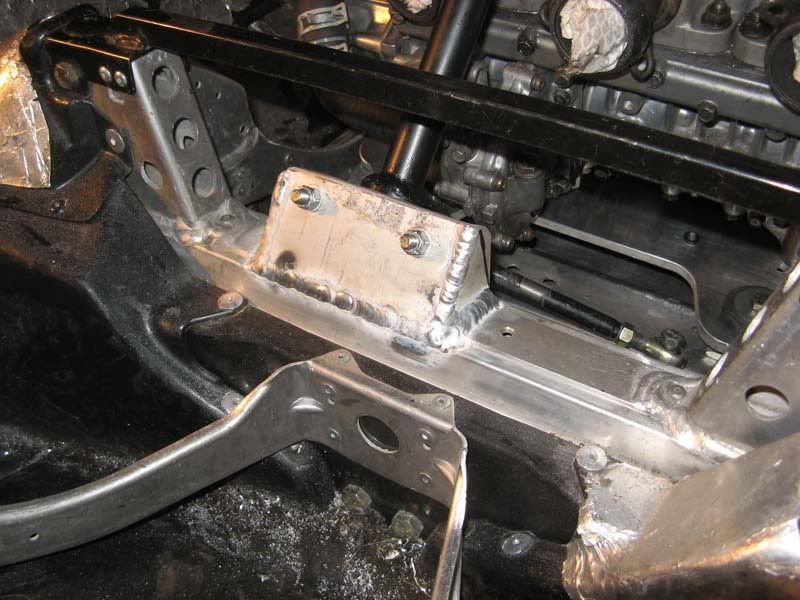 hooray, now onto adjusting the pipes for the engine being back and that steering post kind of being in the way of the mag pipe.