Well, we've got a winner, @mick49157: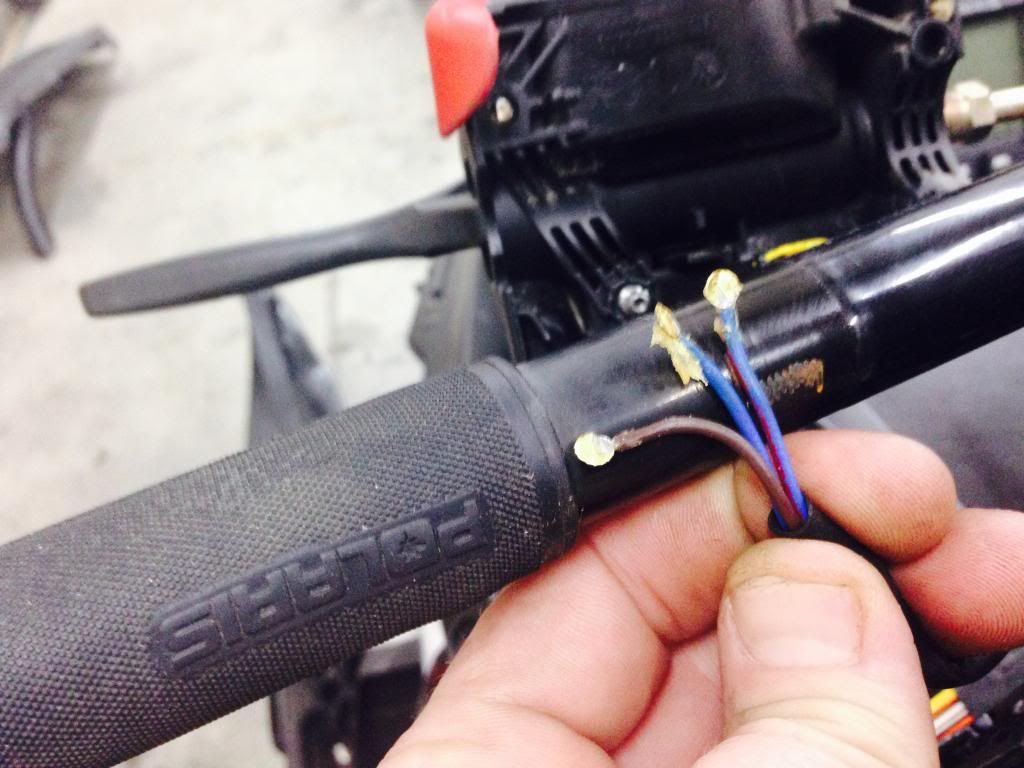 Handwarmers on: Lights go out. Handwarmers off: Lights go on.
As soon as I removed the brake lever/switch assembly the wire fell out of the grip. I'm thinking I damaged it when I rotated the brake lever at some point, there isn't much wiggle room for the heater wire in the clamp.
All I need is one new heating element and I'm good to go. Thanks for the help guys!