I saw that some people had asked about doing this on an 06. I just did this on Saturday following this thread...AWESOME. It was a huge help below are some pics of what I found were some differences.
The Diamond Drive had a rubber bracket with 2 torx screws holding it in that I had to remove in order to get to the fifth nut.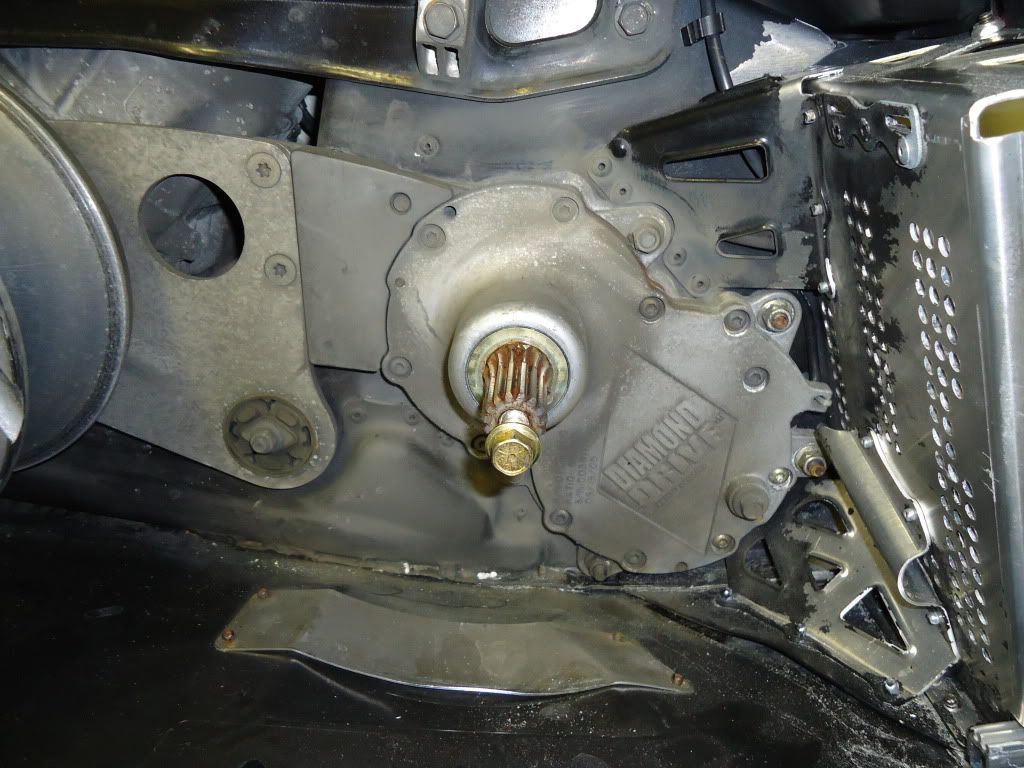 As for the bolt that holds the drive cogs in, you won't need any extension. I just set the brake and on the brake side there is a (I think 15mm) bolt that you can remove and it comes free from the DD. Here is a pic of after removing the bolt and the long shaft that goes through the cogs.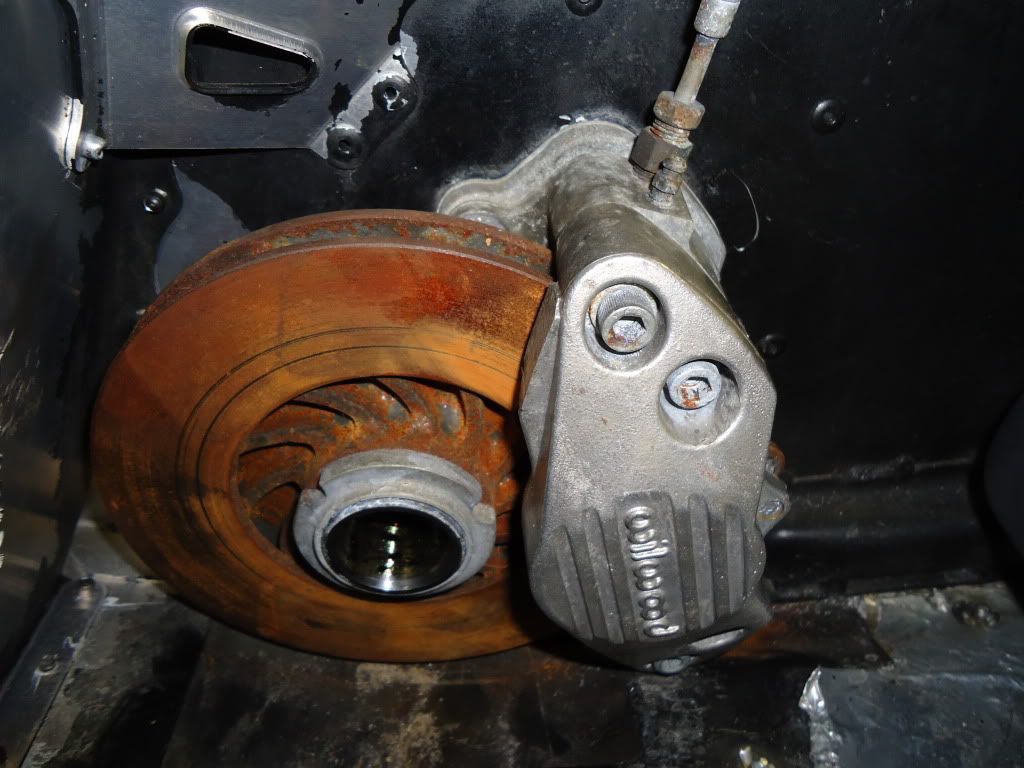 Hope this helps a little for any 06 owners looking to do this. I must say I was very intimidated at first by attempting to do this. I took my laptop and put it on the seat of the sled and just took my time. I already had my skid out as I was sending it to be powder coated by Halfbaked (they are awesome by the way) so my time for the project was significantly less. It took me about 15 minutes to get the DD off about 15 mins to wrestle the old track off (did it by myself, probably could have done it in 5 with a second set of hands) and about 10 mins to get the new track on.
One thing that I noticed was when I reinstalled the shaft bolt through from the brake side into the DD and tightened it, I couldn't get the DD to sit flush on the frame. I loosened the shaft bolt, re threadlocked, tightened the DD first then went back and tightened the shaft bolt to 50lbs with a torque wrench.
If anyone sees something wrong with what I did let me know. This was my first time, so go easy. I definately feel like I know my sled much better now.
Oh yeah, I waited until after I was done and then had plenty of beers to make up for not drinking during the work!